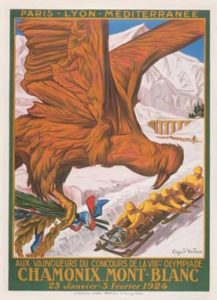 On January 25, 1924, the first Winter Olympics kick off in the Alpine village of Chamonix, France.
The first Winter Olympic Games went on for 11 days in the French Alps, 60 miles northeast of Grenoble. In the heart of the alpine village Chamonix in France, 258 amateur athletes gathered for the ceremonial opening of the first-ever "International Winter Sports Week," a frozen athletic festival organized by the International Olympic Committee (IOC).
Scandinavians dominated the speed rinks and slopes, and Norway won the unofficial team competition with 17 medals.